Our coaching method helps you to focus on developing your CORAFA qualities based on more inner clarity and self-awareness. A coaching session takes between 60-120 minutes. We can do face-to-face sessions or video calls. Please schedule a session directly with your coach.
What's your part in the coaching process?
You…
practice the inner dialogue with your Formies
develop your inner observer
discover mental and emotional patterns
recognize your meta themes
develop and foster self-awareness
What' the role of your Formies Coach?


reflects your perception
helps you to uncover inner tensions
shows you new perspectives
shares his own Formies experience with you
encourages you to go beyond your self-limitation
Our belief: No-one should be deprived from developing his or her awareness due to financial constraints. Hence, our fees are related to the individual's disposable income. Discuss the details directly with your coach.
Certified Formies Coach Program
The method to break free from self-limitations and gain inner clarity is simple. However, it takes experience and practice to master it. Building up consciousness takes time.
This program is for individuals who are aspiring personal mastery and who are eager to play a role in shaping the 21st century. Individuals who have successfully taken part in this program qualify to take on the role of a Certified Formies Coach. 
The program comprises of 6 modules delivered within 6 months. It is designed as an online learning journey with webinars, peer coaching, tandem learning, one-on-one coaching, and journaling-based self-reflection.
The program starts in April and October each year. Contact Zebib for more details.
We conduct bi-annual network meetings in Vienna (Austria) or Tuscany (Italy) to build up our community of like-minded and like-hearted people who share the same values and speak the same language: freedom and joy!
You find the program details here: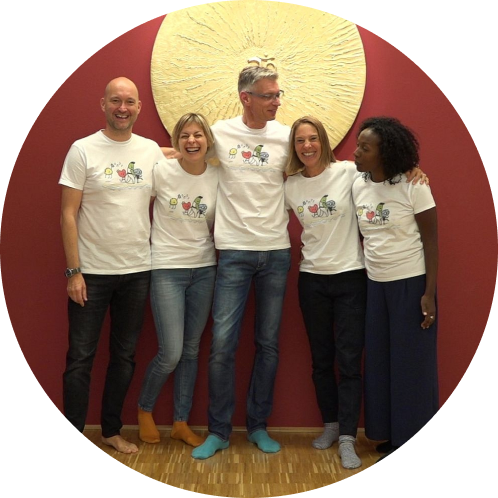 Where do Certified Formies Coaches work?
Organizational context
• In-house leadership development
or human source development in
organizations
• Programs to establish fit between
organizational and personal purpose
• Programs to enhance creativity and
innovativeness
• Coaching (individual or group) for systemic
awareness building
Higher education
• Institutional leadership training for
business leaders, community leaders and
NGO leaders
• Leadership education (elective) in business
schools
• Individual learning via online courses and
coaching for personal growth and identity
development
Primary education
• Awareness-building for pupils of
elementary schools, middle schools and
high schools
Societal development
• Inclusion initiatives
• Large-scale grassroot democratic processes
Who says that personal and group development is best done sitting in a closed room? Walking helps to clarify our thoughts. This effective format combines physical movement with mental and emotional clean-ups and clear-ups.
The venue is spectacular: One of our coaching bases is a peaceful retreat adjacent to the Southern end of the Maremma, Tuscany's large nature reserve. With its astonishing views that can be enjoyed while exploring the trails, the place is full of energy and tranquillity at the same time.
For individuals, groups of friends, or organizational teams on a quest to enter the next level of trust and performance.

Number of participants: 1-6 persons
Duration: 1-3 days, all year round
Contact us to plan your Coach+Hike experience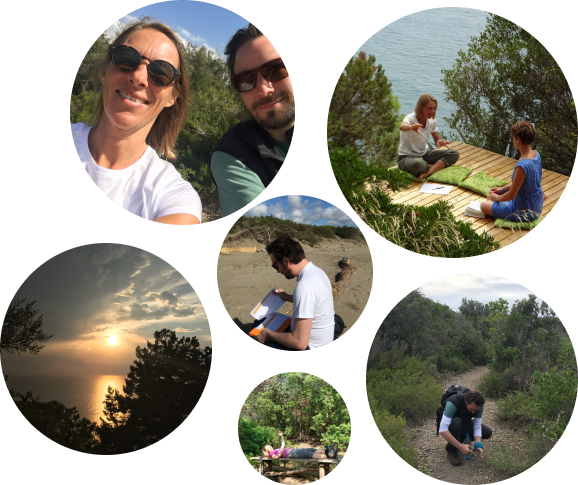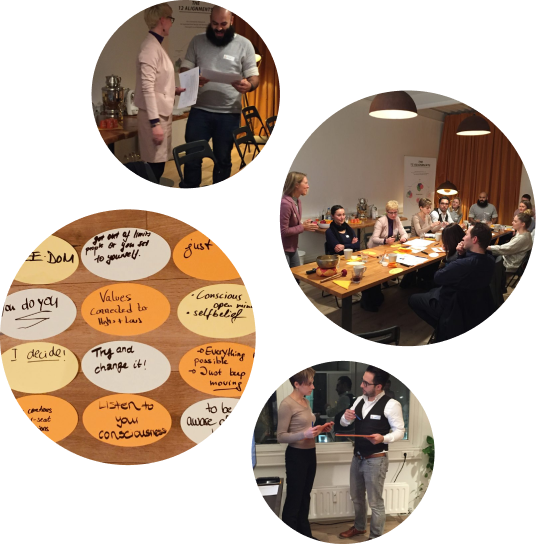 Clarity Workshops are a series of events designed to accelerate personal growth. They help people to free themselves from self-limitations and increase inner clarity.
They are a mixture of impulse sessions for inspiration, individual exercises, and peer-to-peer exchange. They can be attended stand-alone or combined as a series.
Participants gain more self-awareness and get connected with a community of like-minded and like-hearted people.

Clarity Workshop 'Lost on your way? '
This workshop helps you to discover the path to yourself.

Clarity Workshop 'Next Level Mindset'
This workshop helps you to become aware of self-limiting beliefs and to overcome them.  

Clarity Workshop 'The power of emotions'
This workshop helps you to 'unchain your heart'. If you master your emotions, you gain resilience.  

Clarity Workshop 'Build up resilience'
This workshop helps you to gain better access to your body intelligence.
Contact us to plan your Clarity Workshop.